Configure the Oracle ODBC Driver
Having completed all the previous steps, you can now create an ODBC Datasource for your database.
This is done from either:
the AQT Signon window > Add new Datasource
the AQT Signon window > ODBC Manager > Add
Windows search on ODBC > ODBC Datasources > Add
In all cases you will be shown the Oracle ODBC Driver Configuration dialog.
You only need to specify 2 things: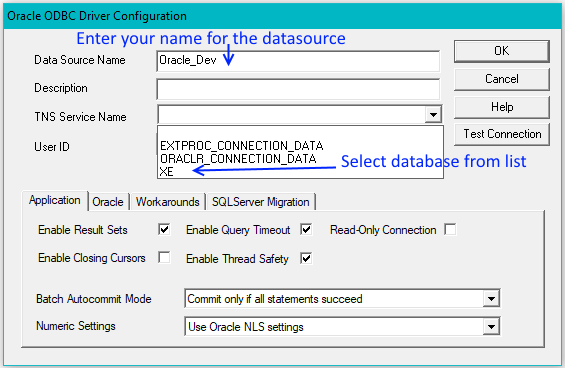 Problems?
You may get a crash such as System Error code 14001. If this happens, the cause if that you have not installed the Visual Studio Redistributable.