View XML in Grid
This display is only useful for a particular category of XML values. These are single-level XML structures, such as the XML export of a database table or similar structure.
The following three screenshots show the same XML structure: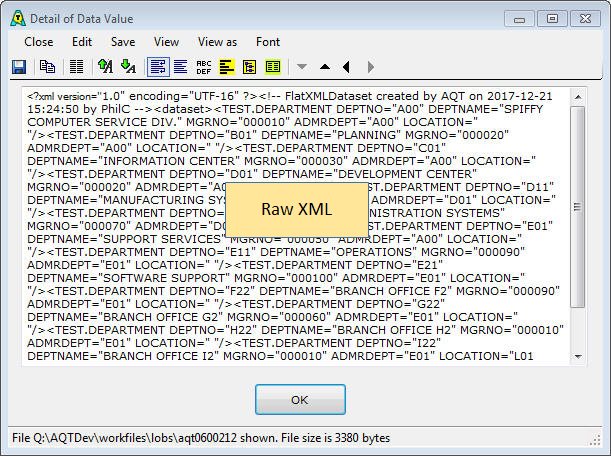 Or, to show this in a clearer way....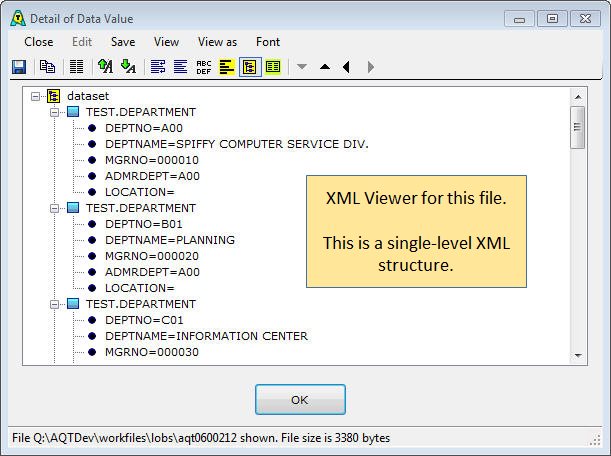 Clicking on View XML in Grid shows this XML structure as....