History for a Batch Job
When you click on the History tab, you will be shown the history of all runs of the batch job.
you can easily see whether or not a run was successful
you can view the log file for the run, either in a lower pane, or in AQT's file viewer.
clicking on Show Export Files will show you the export files created by a batch job.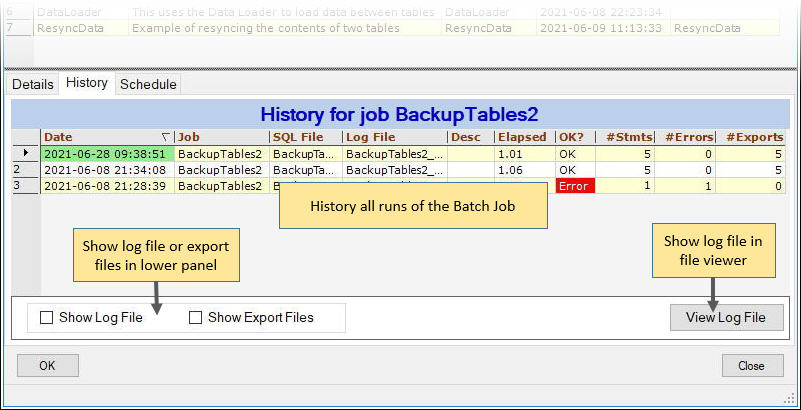 Viewing the Export Files creating by a job
Clicking on Show Export Files will show a lower panel with the files created by the run of the job.