Running a Stored Procedure
When you select a Stored Procedure window from the Database Explorer the Run button will be shown. Click on this to show the Run Procedure window.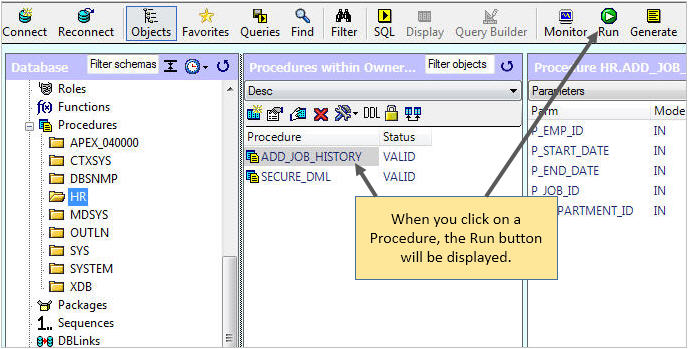 Running Oracle Packages
Oracle Stored Procedures can be contained inside packages. The Run Stored Procedure window cannot run such procedures (this is because AQT cannot get the information on the parameters for these procedures). Instead you must run these procedures "manually" from the SQL window. This is discussed in Running a Stored Procedure.