Understanding the Visual Explain Diagram
The elements on the Visual Explain diagram are shown as follows.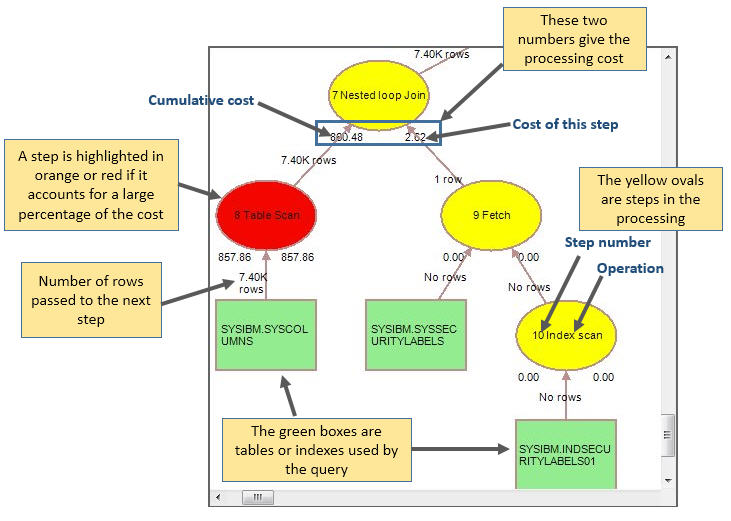 K, M and G
Number of rows and costs may be in units of K (1024), M (1024*1024) or G (1024*1024*1024).
Finding out more information on a processing step or table
You can find out more about a particular step (or table/index) by clicking on the item in the diagram.