Navigating around the Visual Explain diagram
The Diagram Controller shows the entire diagram. The box in this allows you to navigate around the diagram.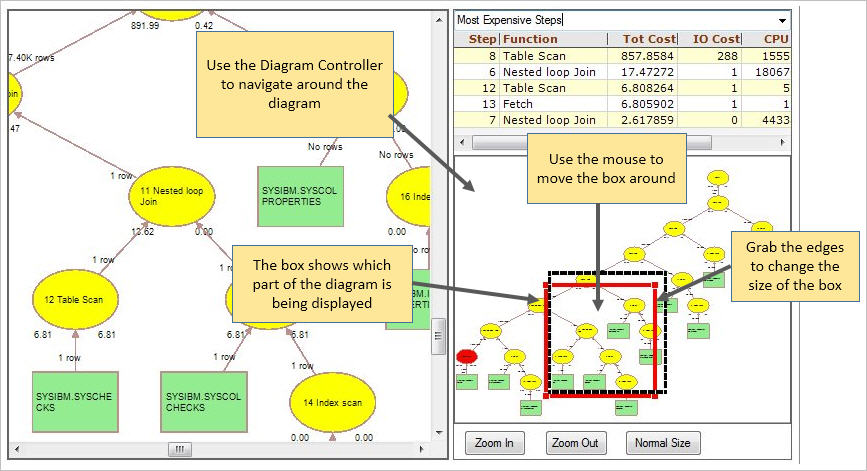 Pan mode
Another way of navigating around the diagram is to use Pan mode. When this has been activated, you can click on the main diagram and drag it around using the mouse.
Pan mode can be activated with View > Pan mode (Ctrl+M)