Entering your Registration Key
If you wish to purchase a license for AQT, go to our purchasing page, which describes the purchasing procedure.
Once you purchase an AQT license, you will be issued with a registration key. This will turn your evaluation version of AQT into a full version. You will not be sent a CD, nor do you need to download another install file.
You enter your registration key into AQT using the Registration Details window. There are three ways to get to this window:
from the AQT Splash window, click on Enter Registration Key
from the Signon window, click on Help > How to Pay and Register
from the Database Explorer, click on Help > Register
Fill out your registration details in the registration window then click on Load Key.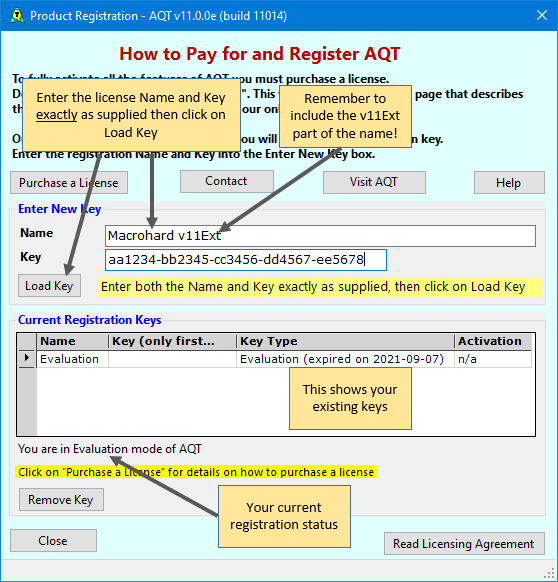 You may have multiple keys
You may have multiple license keys. For instance:
a Standard Edition license
an Edition Upgrade license'
a Version Upgrade license
You will be shown thee keys in the Current Registration Keys box.