Feature-rich Query Builder
The Query Builder supports a number of advanced query syntax constructs:
joins can be innner or outer (left/right/full). Join expressions and join functions are supported. Join syntax can be native or ANSI-standard.
support for table expressions / inline views. These can be developed in a separate linked Query Builder window.
support for table and column correlation names.
ability to specify column functions.
build complex Where clauses.
You can run the query and display the results in this window.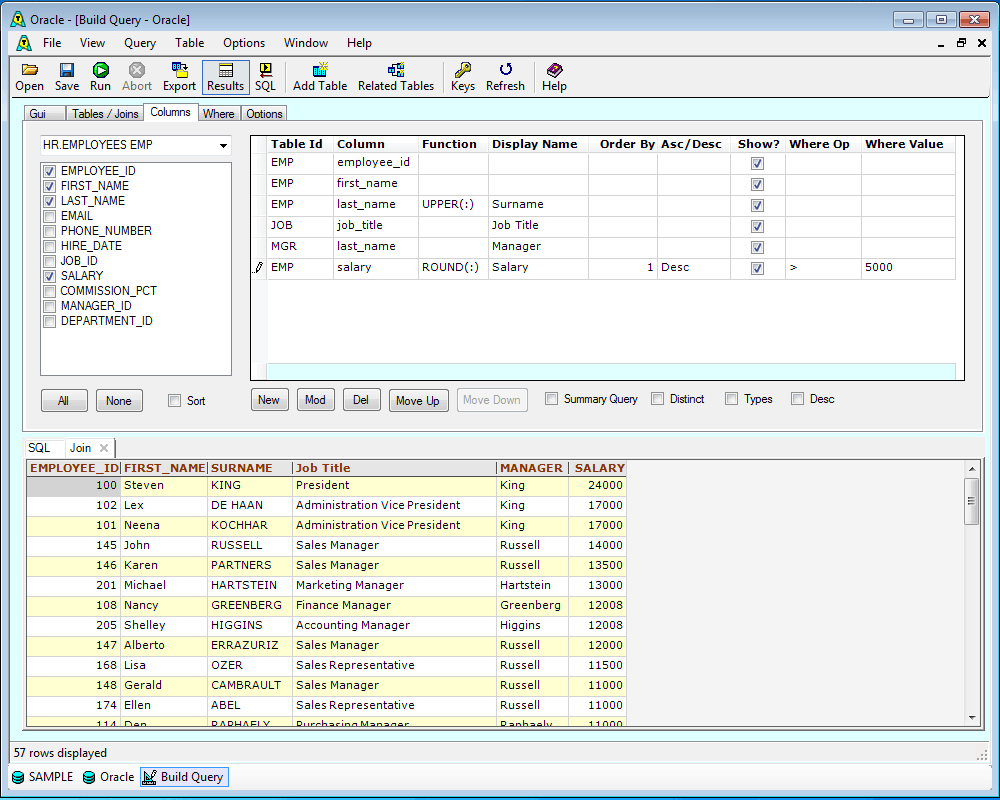 Where-Clause Builder
The Query Builder has a window for building Where clauses:
column values can be retrieved by clicking on Get Values
has an IN List Builder to easily build or modify a large list of IN values
has a dialog for building SubSelect clauses, including correlated subqueries